About Us – Who we are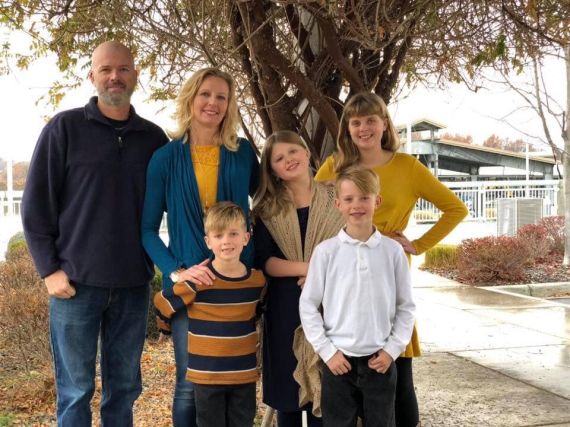 We would like to introduce ourselves to you. We have lived in Kennewick, WA for the past 17 years. We are a homeschooling family, who 💕s the outdoors, traveling and meeting new friends. When we found Cowlitz River Cabins and met with Tricia, we fell in love! We could see that Tricia, Bill, and John have put their heart and soul in the property.
So we prayed, A lot!! We knew this was a place where we could go to the mountains, the kids could run and play and we could enjoy family time.
Our goal for the cabins is to continue the same great love and passion that the Meiers' have given over the years. We look forward to meeting everyone and pray that this is a place that you and your families come to year after year.
Please feel free to reach out to us if you have any questions. We look forward to your stay.
Blessings,
Rob and Danielle Rhodes
Zoe, Jadyn, Corbin and Caleb
Hunter 🐕, and Minnie 🐈